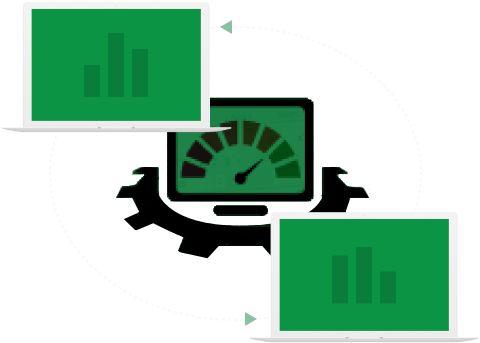 Easy PC Benchmarking
For Windows, Linux, macOS and, Android and iOS
Compare the performance of your PC to similar computers around the world.
Measure the effect of configuration changes and hardware upgrades.
Industry standard since 1998.
Is your PC performing at its best?
Compare your results
PassMark Rating
Create your own tests
Compare your PC with over a million computers worldwide through our searchable baseline database as submitted by other PerformanceTest users.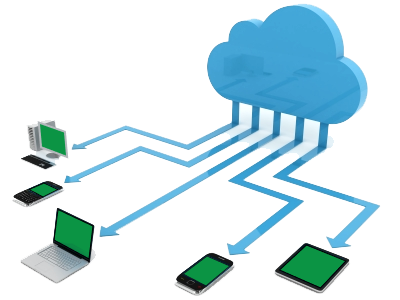 After running the test, PerformanceTest provides you with an overall "PassMark Rating" that has been a standard for quantifying PC performance since 1998.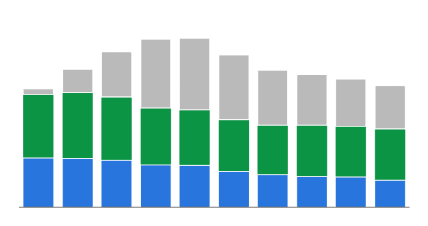 Use the Advanced Tests to create your own benchmark scenarios. This allows you to pinpoint and quantify the actual performance differences from your hardware upgrades or configuration changes.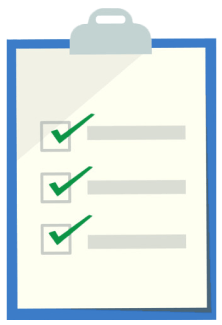 Standard Test Suites
CPU tests
2D graphics tests
3D graphics tests
Disks tests
Memory tests
This suite tests the ability of your video card to carry out 2D graphics operations for every day applications such as Word Processing, Web browsing and CAD drawing. This includes rendering of simple and complex vectors, Fonts and Text, Windows User Interface components, Image filters, Image Rendering, and Direct 2D.
Measure the performance of the 3D graphics hardware installed on your computer. Supports DirectX 9 to DirectX 12 in 4K resolution, DirectCompute and OpenCL.
This suite will exercise the mass storage units (hard disk, solid state drives, optical drives, etc.) connected to your computer. Involves sequential read, sequential write, random seek read+write and IOPS measurements.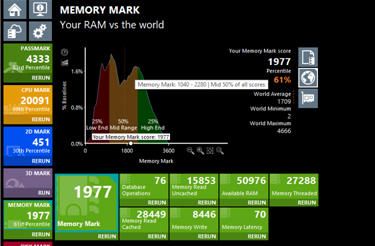 This suite exercises the memory (RAM) sub-system of your computer. This includes database operations, cached and uncached reads, write, latency, and threaded read tests.
Over a million computers compared
PassMark has collected the baselines benchmarks of over a million computers and made them available in our network of industry recognized benchmark sites such as pcbenchmarks.net, cpubenchmark.net, videocardbenchmark.net, harddrivebenchmark.net and more.
Using PerformanceTest, you can search and download these baselines, and submit your own benchmark to our site.
Run from USB
You can run PerformanceTest directly from a USB drive. No network connection required. Perfect for IT admins, technicians and computer enthusiasts on the go.
No nonsense Licensing
Flexible, no nonsense licensing. Once purchased, you can move the software between computers as required.
No hardware locking.
No online activation process.
No time based expiry.
No annual fees.
Multi-user and site licenses also available.

See here for more licensing information.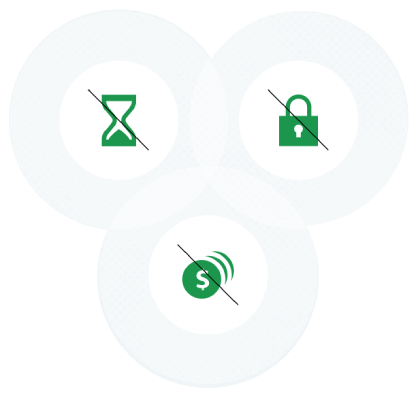 Advanced testing
Seven advanced configurable tests allow experienced users to create their own test scenarios and conduct in-depth analysis of their hardware's behavior.
Disk
CPU
3D graphics
Networking
Memory
Visualized Physics
GPU Compute
Multi-Platform Support
Versions of Performance Test are avilable for FREE on Linux, Mac, Android, and iOS.
All CPU Tests have been designed to be fully comparable across all operating systems and CPU architectures.
PerformanceTest Linux

Available for both x86 and ARM Linux systems.
Our full suite of CPU, and Memory Tests in a convenient command line tool.
PerformanceTest Mac

Both a Mac App and command line tool are available.
Support for Intel and Apple Silicon Mac Computers.
PerformanceTest Mobile

Our entire Suite of tests; CPU, Memory, Disk, Graphics.
Available on iOS and Android devices.
Understanding your PerformanceTest Results
In this video, we will look at understanding our PerformanceTest results through the various charts available in PerformanceTest.
Right-click to download in MP4 format. 49MB