Complete Diagnostic for USB 3.0 ports
Quick, on-board visual indication
In-depth measurements
Benchmark data transfer
Stress testing
USB security audit
By simply plugging in the Loopback plug, you can quickly confirm if the USB port is correctly powered.
Measure the voltage of the USB port as displayed on the LCD screen (accurate to ±0.1V)
The Red, Green and Yellow LED's on the device provides a quick visual indication of I/O activity and if the USB bus is powered.
Dramatically improve the troubleshooting and diagnostic ability of computer technicians and system integrators, who previously had no way to confirm the actual output of the USB port.
Can also be used to test self-powered USB hubs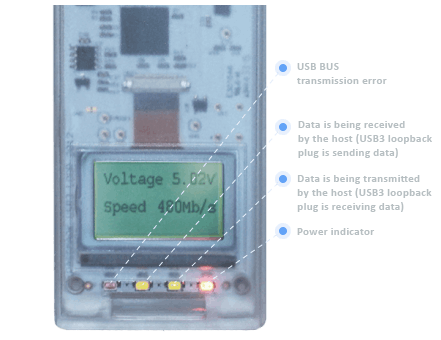 When used with our free USB3Test application (for Windows) or BurnInTest Professional (for Windows) or BurnInTest for Linux , you can run data loopback and benchmark tests.
In benchmark mode (Windows only), the device is capable of reaching the maximum defined transfer speed for USB3.0 (5Gbit/sec). Note: Testing has shown that most PCs cannot attain speeds much above 3.5Gbits/sec and performance will vary depending on your motherboard, CPU and other USB devices connected to the PC.
Measure the level of recovered data (retransmitted frames)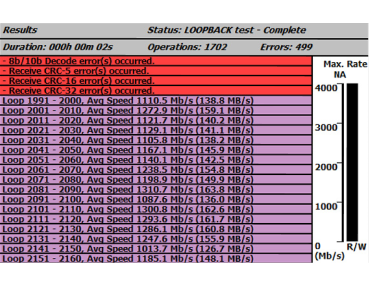 Verify that the system remains stable under long periods of load
Up to 32 of these USB test plugs can be simultaneously connected to a PC providing that free USB ports are available on the PC or on a downstream hub and sufficient power is available.
Can be used in conjunction with the USB Power Delivery Tester to test electrical load.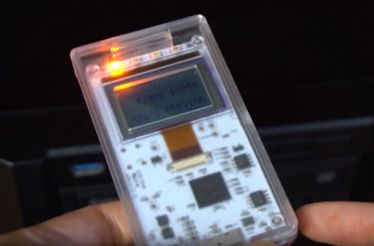 Detect juice jacking USB charging stations
The Passmark's USB3.0 test plug reports on USB enumeration attempts from USB charging ports. This allows auditing of ports to determine which ports are dumb chargers and which ports are something more. See here for more information.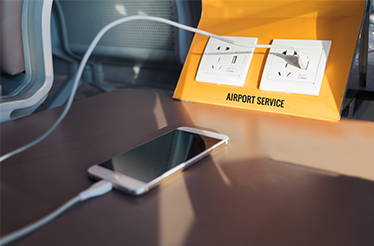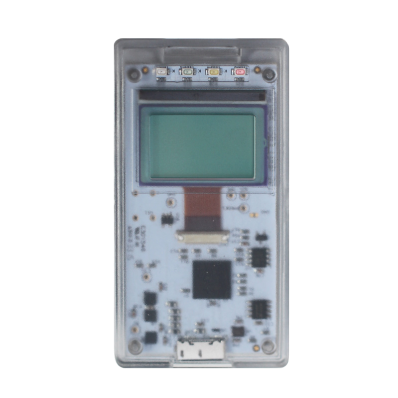 The only true USB 3.0 loop back adapters on the market
These test plug devices are unique! They have been especially designed for use with our BurnInTest Professional, BurnIntest for Linux software package or our USB3Test stand-alone application (supplied with device).
They do not require an external power supply and do not require a connection to any other port on a PC. Each plug also has its own serial number stored in EPROM on the plug, so they can be individually identified when multiple plugs are connected.
Each plug also contains its own CPU and executes its own firmware.
PassMark USB 3.0 Loopback Plug Review
This is a demonstration on how to use PassMark USB 3.0 Loopback Plugs to test, troubleshoot, and benchmark USB ports.
Quickly check if a USB port is powered, check for errors, and bencmark transmission speeds using PassMark USB 3.0 Loopback Plugs.
Right-click to download in MP4 format. 62MB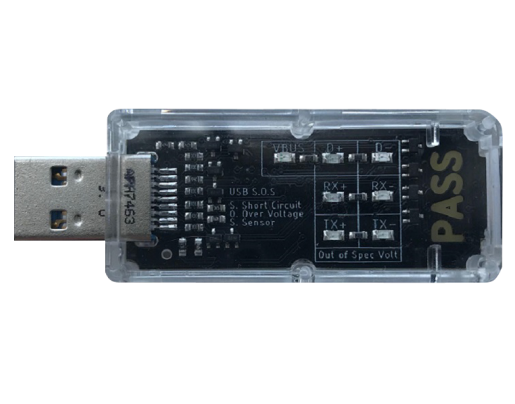 Pre-Test for over voltage with the USB S.O.S
Protect your USB3.0 Loopback plug by pre-testing faulty ports for over voltage with the PassMark USB S.O.S Short Circuit Tester. This durable and simple test plug will provide you with a visual indication port voltage in seconds, saving your USB 3.0 Loopback unit from potential damage. This is especially useful in production line testing.
If your USB S.O.S pre-test comes back with a Pass, you can move onto more comprehensive troubleshooting with your USB3.0 Loopback and accompanying software.