Benchmark Data Transfer
Check that data can be sent and received from the port
Check PCIe error rates and transmission speed (8Gbits/sec per lane, up to 5500MBps when using x4 edge) in Windows
Benchmark your PC's PCIe slots
Check if your PCIe slots are Gen3 8Gb/s or 5Gb/s or 2.5Gb/s
Fits into x8 PCIe slot. For x1 and x4 an adapter is required (not included in the kit).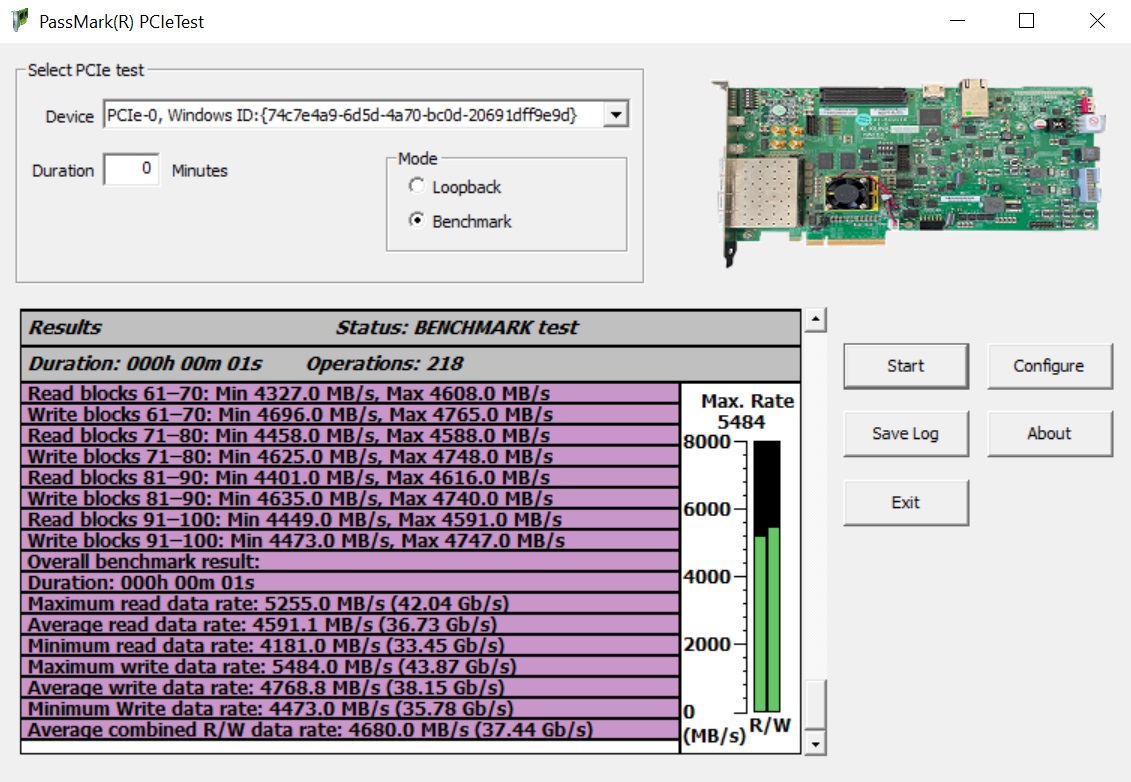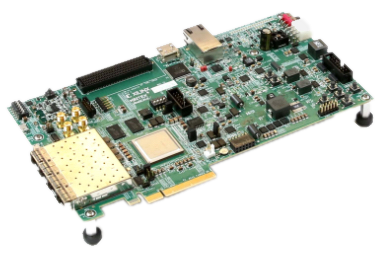 AMD Kintex UltraScale+ FPGA KCU116
Please note: This is a Xilinx hardware evaluation kit. As such the warranty from Xilinx is 30days. These are expensive parts and are NOT suitable for high volume production line testing. We strongly recommend testing suspect PCIe slots with cheaper disposable hardware (e.g. GPU or NIC cards or short circuit tester) before using this card in a slot.
Introduction to the PCIe Gen3 Test Card
This is a quick introductory video of our PCIe Gen3 Test Card. In this video we cover how to install, test and troubleshoot your PCIe Gen3 slot .
Right-click to download in MP4 format. 55MB